Dropshipping Marketplace Helper Pro
Must have Chrome Extensions for make your Dropshipping easier, faster and grow your Dropshipping Business, list your product from suppliers website product to eBay, Facebook Marketplace just one click. find your wining product with dedicated product research tools.
$49/month $11/month with 7 Days free trial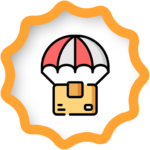 Have a look how it's works
Unlimited "Non-API" product listing​
You can list unlimited product with this extension, don't need to setup any API or connect your store platform or configure complex settings. Few steps to follow up:
Add the extension to chrome from chrome store
Take a subscription plan
Make sure

you are login

to your account while using the extension.
Copy Paste Images upload​
Even though it copy all product images, you may use this awesome feature to upload additional images. You may upload images from anywhere without download and reupload to your listing.
Right click on the Image
Than click "Copy image address"
Back to listing page Right click on upload box
Paste in to the image upload area.
You may left click on the upload box and use keyboard shortcut Ctrl + V
You can calculate your profit with this calculator. It's so so easy to use and faster way to calculate your listing price.
Enter product Buy price, Profit Percentage percentage, Profit Flat, Shipping cost
It will give you the calculated price in Final Price box.
Click Place Price to enter calculated price to your listing.
Multiple supplier/vendor product research
Find your wining product with cheapest buy price easiest and faster way from your desire supplier/vendor websites.
Select your supplier/vendor websites
Enter your product name/title then hit enter or click search selected button.
You may check "Search in new window" and "Use previously opened window and tabs" for better user experience.
Frequently Asked Questions
Feel free to contact with any questions you have. Direct Message on Facebook or send an E-mail.